The Best Artisan Vases For Your Home
Disclosure: This post may contain affiliate links. As an Amazon Associate, I earn from qualifying purchases at no additional cost to you.
Artisan vases have been a favorite way to decorate for quite some time now. They reflect a design trend that favors old, worn, and antique elements over the refined and glazed pottery of the more traditional style. It probably started with shabby chic back in the 90s, through the farmhouse trend of the 2000s and now during the reign of vintage and antique.

My Favorite Artisan Vases
You can probably find the best vintage vases in your local antique store or on Etsy. That requires a bit of patience and hunting for your unicorn item. Prices can also range from very affordable to hundreds of dollars for some of the more prized pieces. I have had vintage vessels but the majority of my collection right now is from Pottery Barn. They always have great options. I will share how I've styled them and where you can shop for them.

Filler Options
Branches and stems
My favorite way to style and display my artisan vases is with either real or faux branches and stems. I am lucky that I can forage my backyard for seasonal clippings like these gorgeous Dogwood branches but unfortunately, they don't last very long. As much as I don't love faux florals, I have used them in the past and will probably continue to do so sparingly.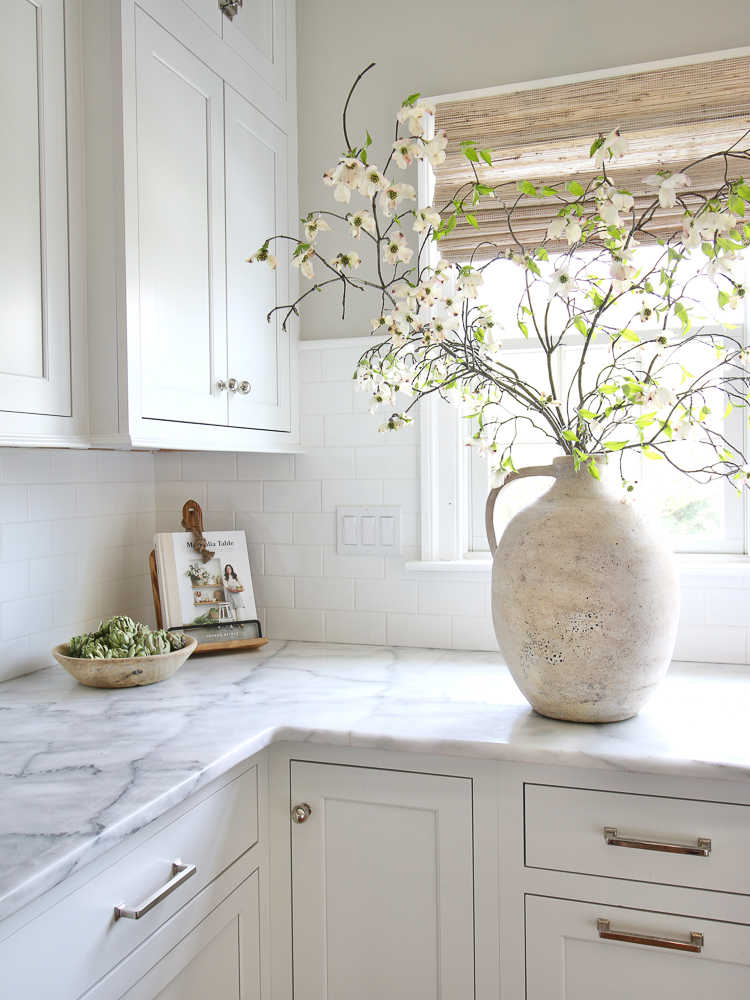 Florals
The same applies to using florals to style artisan vases. Real is always the number one choice and I would only go for high-quality faux florals if you must. Dried florals are always an option because they last much longer. I've had these real dried hydrangeas for a few years now.

Empty
Most of these artisan vases are so beautiful, they can absolutely be displayed on their own, without any filler.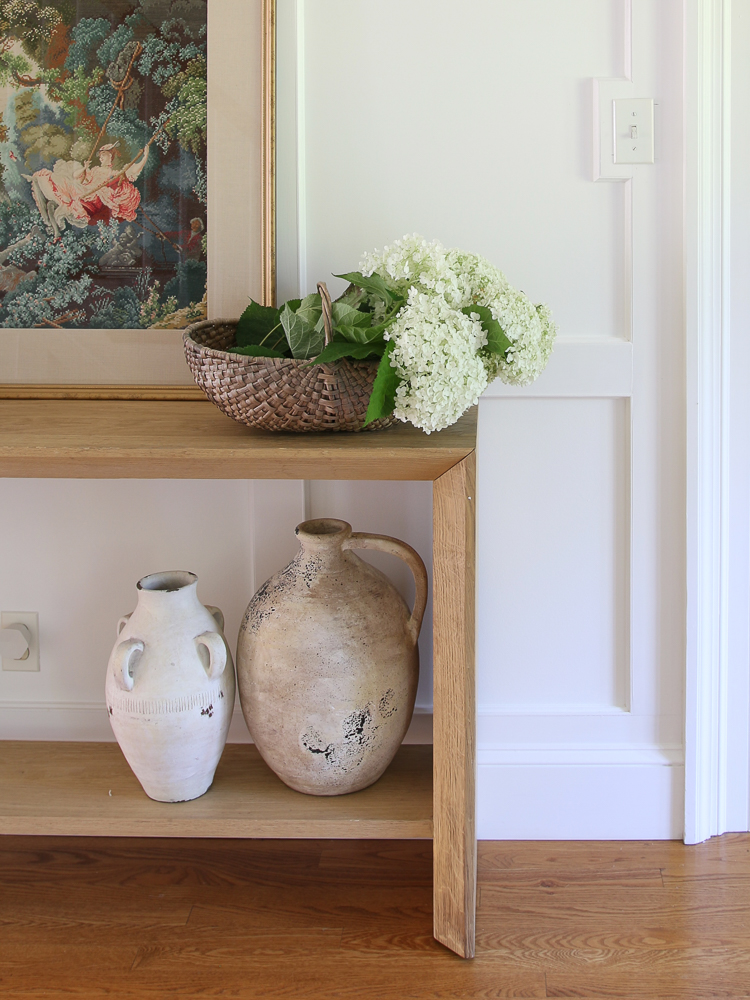 Styling Artisan Vases by Location
A table centerpiece
On the kitchen counter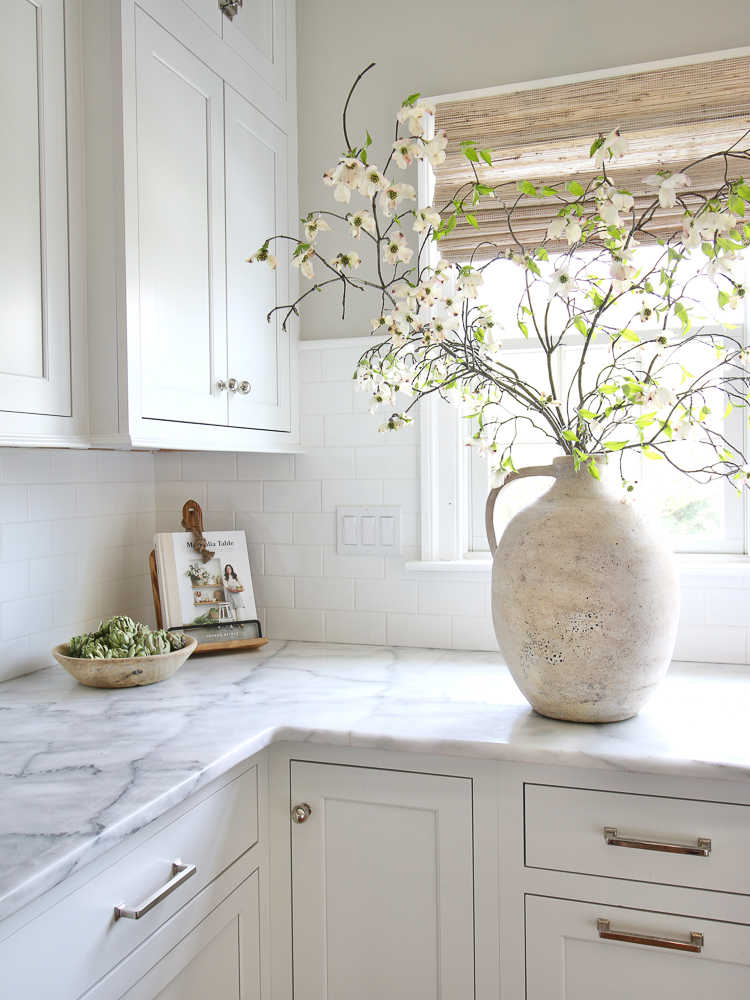 On a console table
On open shelves
On the floor or pedestal