Valentine's Day Decor – Simple and Elegant
Disclosure: This post may contain affiliate links. As an Amazon Associate, I earn from qualifying purchases at no additional cost to you.
Let me start by saying that my seasonal decor is usually very minimal when it comes to major holidays like Christmas and I have never in my life decorated for Valentine's Day. But the Gram made me do it this year.
Heart Shaped Garland
I was inspired by my friend Kaitlyn from @decoratinglife.ca who came up with this super easy and very cute heart garland craft. I had some time on my hands and I knew Juliet would love it. So I made the garlands using card stock and yarn from Michaels that I then attached to a piece of thin white molding so I can move it around the house, as you will see in the pics below. For detailed instructions on how to make this garland, check out Kaitlyn's DIY story highlight on her IG page: @decoratinglife.ca.

Paper Lanterns
The rest of my Valentine's Day decor consists of things I already had – like those perforated paper lanterns, leftover from Juliet's first birthday. That was five years ago and I guess back then I felt a little sentimental about that day so I kept a few things. Normally, I would purge and get rid of stuff like that. Lucky me, I saved the lanterns, as well as this cute tea cup. (Juliet's first birthday had the Alice In Wonderland Tea Party theme – so cute!) I think I got those lanterns from Party City at the time but I have linked some similar options at the end of the post.
Cookies, Candy, And Flowers
The rest of my Valentine's Day decor is food items and flowers. I baked cookies thanks to a couple of snow days and picked up some candy filler for my new apothecary jars. I've been meaning to get those jars for a long time and my local Home Goods finally got a few in stock. I need to go back and pick up a few more because I already broke one of the lids. They are good to keep around and to fill with seasonal items for other holidays or occasions.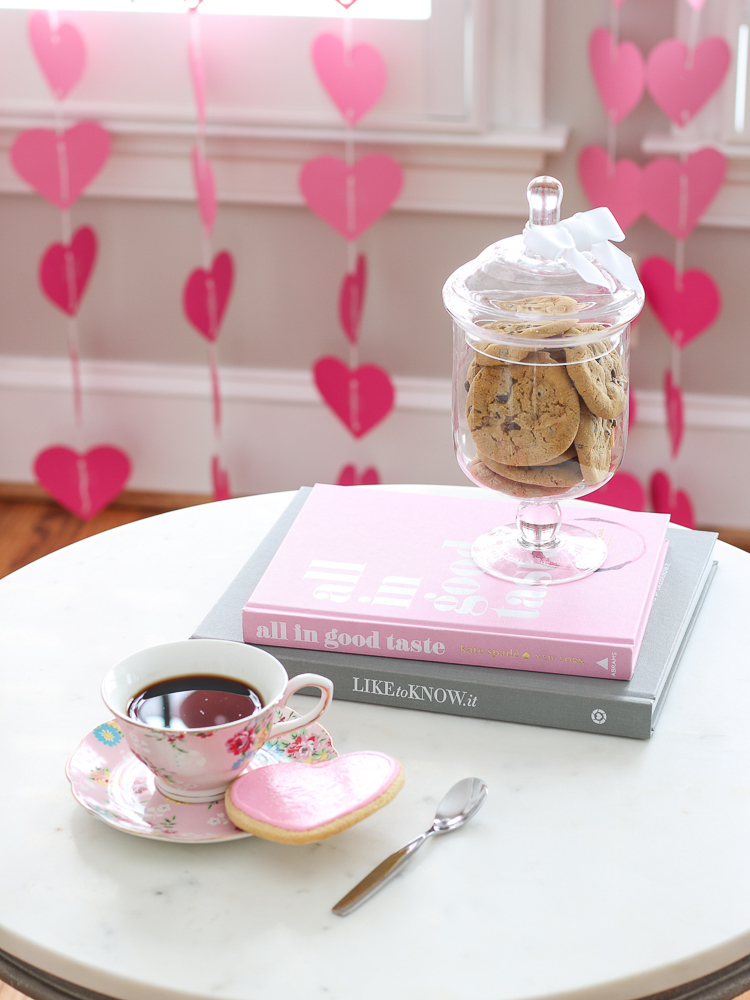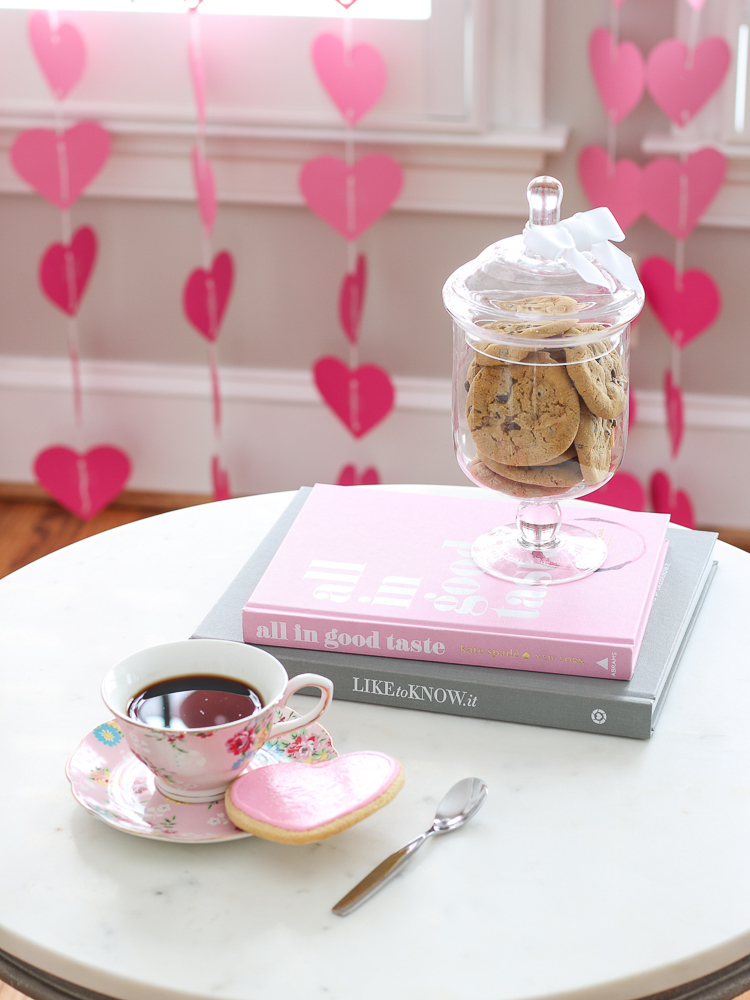 And of course the easiest way to bring some color and cheer into your home is with flowers. Faux floral arrangements are very popular right now but I just have a thing about fake flowers. Some of them are very good and maybe one day I will break down and buy some. But for now, I like to hit up my local grocery store for seasonal flowers. It's even better when you can grow flowers in your own back yard. I want to try to grow peonies this year but will see. Too many bunnies and deer around.

For kitchen remodel sources go to My Dream Kitchen Reveal post.