Simple and Classic Christmas Dining Room Decor
Disclosure: This post may contain affiliate links. As an Amazon Associate, I earn from qualifying purchases at no additional cost to you.
My decor theme for the this year's holiday season is simple and classic Christmas with vintage elements. I combined organic items that you find in nature like pine cones and reindeer moss with fragrant beeswax candles and soft velvet ribbon and ornaments. The result is what I call woodland vintage Christmas. (Check out last year's Christmas dining room which was opulent and colorful.)
The Christmas Tree
This King of Christmas King Noble Fir tree is a new addition this year. I decided to put it in the dining room to create that warm cozy mood. The style of the tree – more sparse and vintage looking – inspired the rest of my simple and classic Christmas decor. I also opted not to decorate it with ornaments or garland. Having it bare with just the lights on contributes to that organic woodland mood.
The Table Setting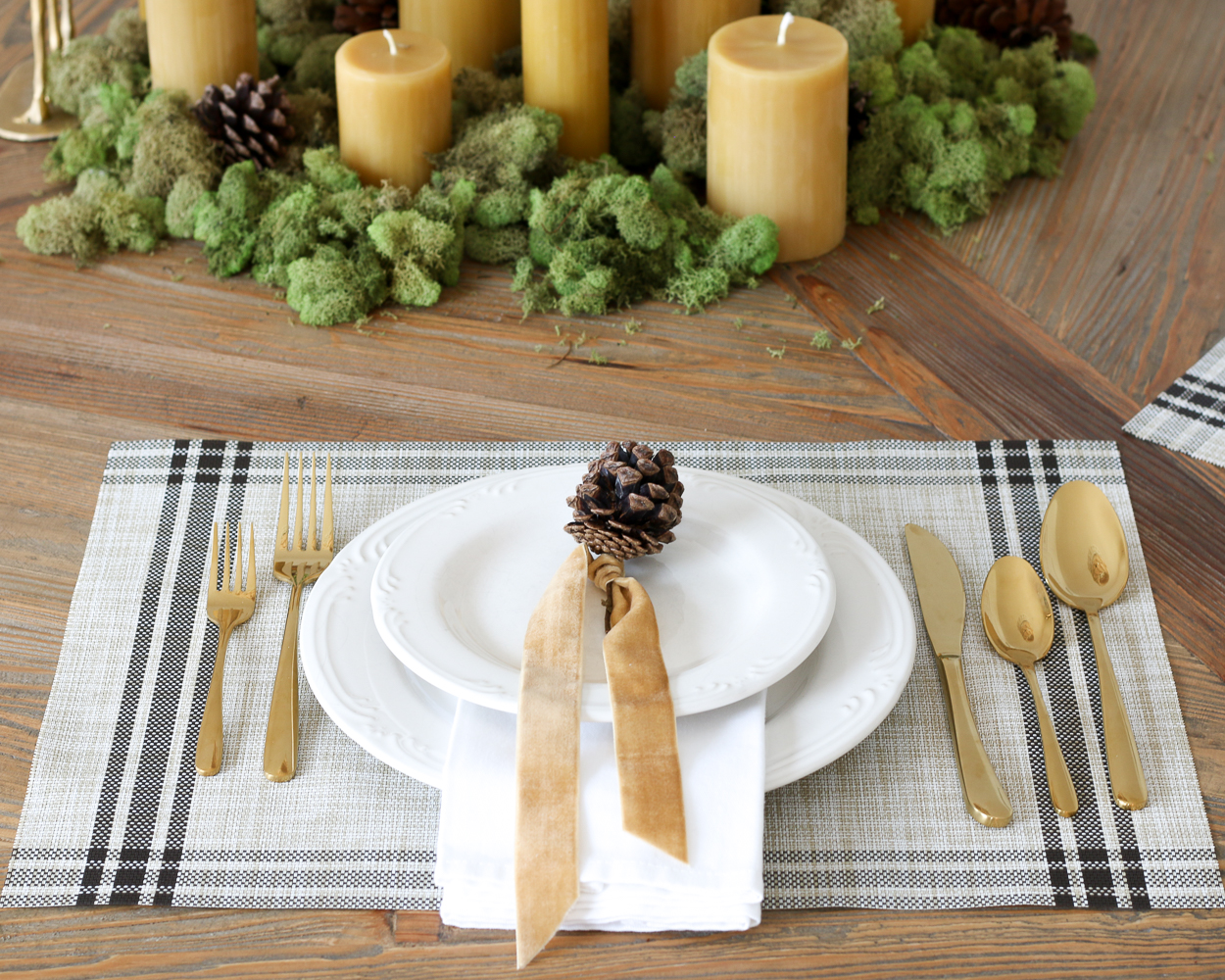 The individual table setting is also simple. I love these placemats from Target because they have a linen look but are actually kid friendly. They're made from a wipeable vinyl material. No need to worry about spills or having to wash and press them after. The rest of the table setting features a plain white napkin, a pine cone and velvet ribbon accent, and gold tone silverware.
Console Decor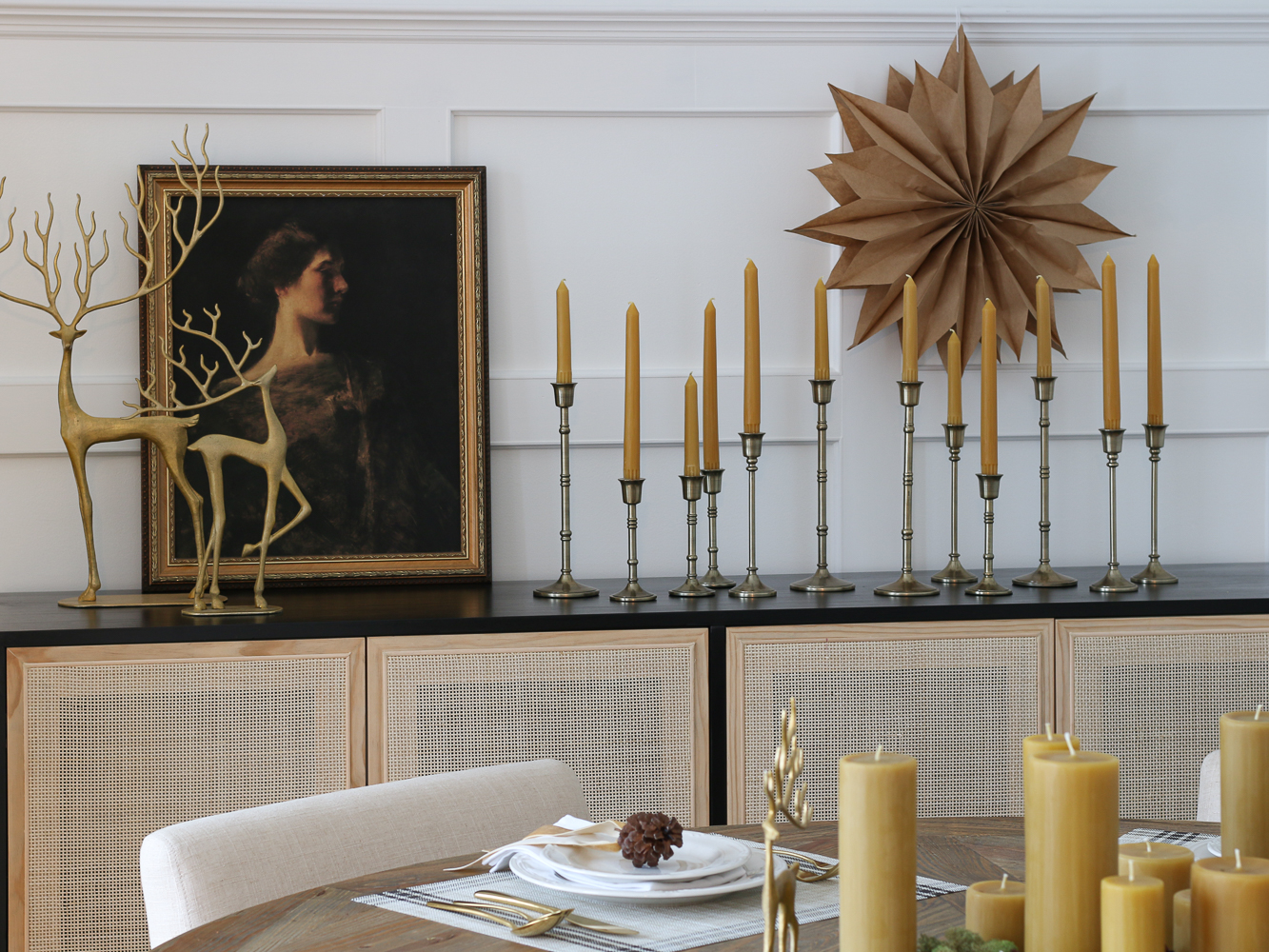 Continuing the theme of simplicity, the cane console displays the most gorgeous pair of proud reindeer brass figurines. They are executed in a more modern form which complements the vintage portrait behind it. I love combining different design styles and elements – modern and vintage in this case. The biggest visual impact comes from the collection of candlesticks and beeswax taper candles from The Beeswax Co. They are a combination of 6″ and 9″ tapers. Read more about these Beeswax Candles here.
The Centerpiece
The centerpiece ties in the woodland theme with a display of reindeer moss, pine cones, and a various sizes of beeswax pillars from The Beeswax Co. More on the beeswax candle centerpiece here.
Source Links